Estimated reading time: 19 minutes
You can find the instructions for the NarVichiV here
What can an electronic archive/archive system help you with?
Any company with paper receipts will inevitably face these questions at some point
Do we really need to store every delivery note in a folder? We don't currently have any apprentice who usually do this, and it costs us too much time!
The filing is terrible! In addition to the large amount of time required, it often happens that an invoice is stored in the wrong folder. It is then only found by chance, but not when we need it. Can't this be easier, better, more reliable and faster?
We are running out of room for the files. The basement is already packed. We no longer know where to store all the files.
We've had commercial papers and other documents in our files for more than 10 years now. How can we dispose them quickly and safely now? "Back then" we decided to organize the files based on suppliers and customers. Do we need to touch each individual file and sort them out manually?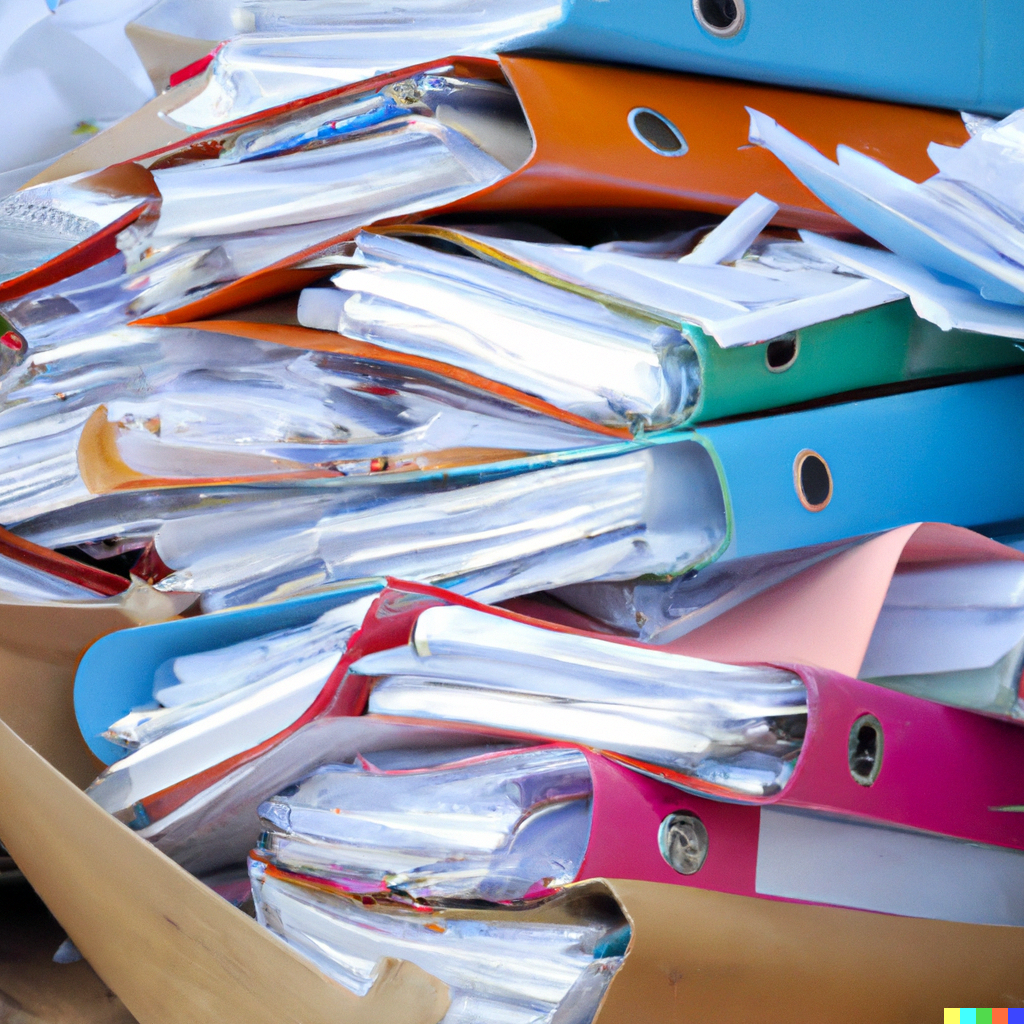 To simplify at least the very last question: yes, you probably have to. Maybe just take a look at the old document transfer, I might have a more elegant solution for you.
What can you do? Introduce an electronic archive! There you'll -perhaps- quickly be brought back to the bottom of facts: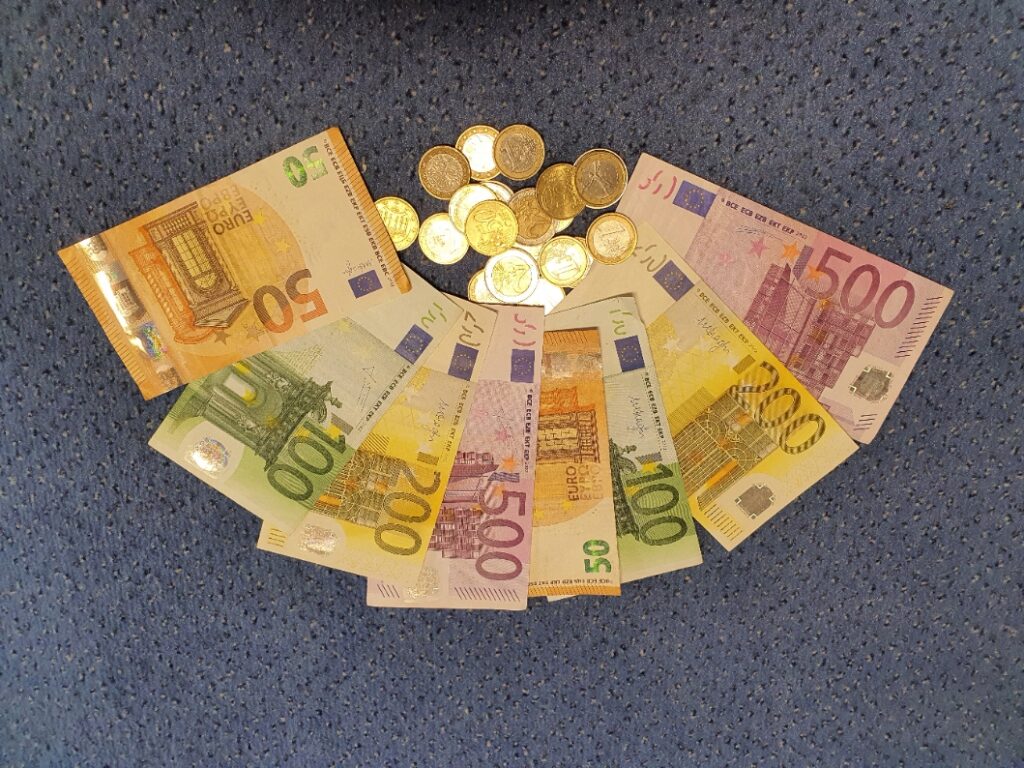 Pricing.Full-fledged archiving systems such as Easy Archiv, D3 from Dvelop, ELO, the electronic Leitz folder, etc., not only easily reach 5-digit price ranges, but are also located in the midrange. Hardly any full-fledged archiving system is available for less than 40,000 euros. On top of that there are mostly also own archive servers, special hardware, expensive scan software that need to be paid monthly.. plus administration.
Setup.. Large archiving systems with workflow, version management, an integrated scan client or one that can be purchased externally must be put into operation first, and training for several employees is also necessary on a regular basis.
Hardware. Most archiving systems require one or even several dedicated servers, or have to run in a cloud.
Put an end to that with NarVichiV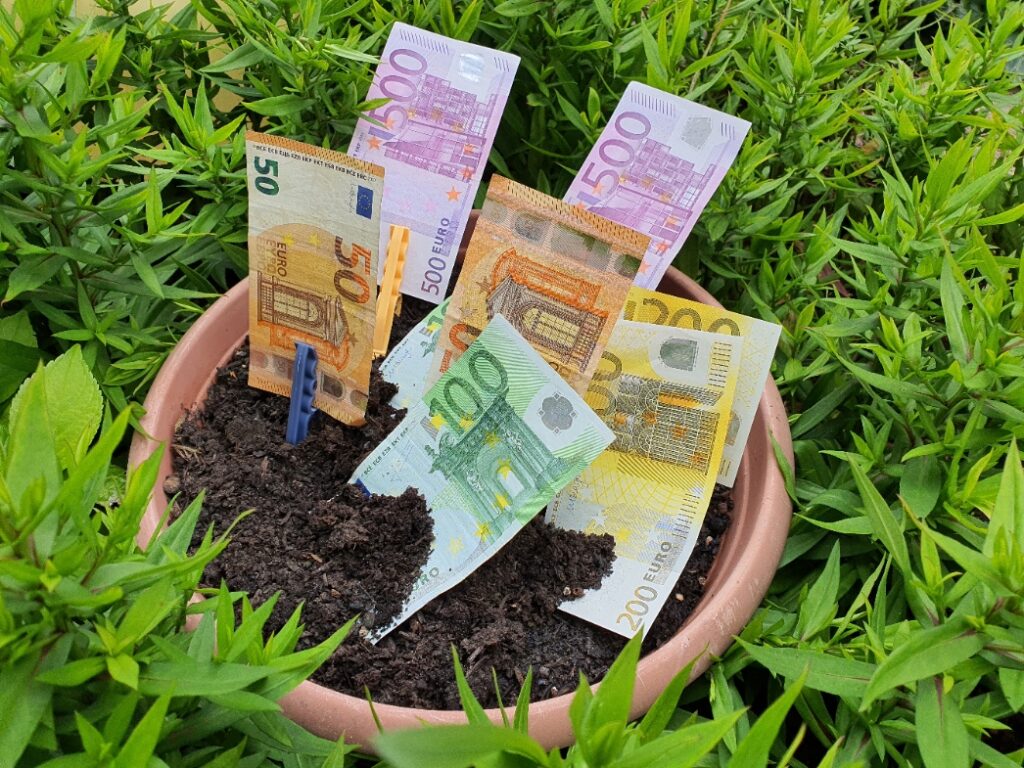 Good Value. Für den Grundpreis einer betriebsbereiten Lösung von NarVichiV bekommen Sie bei anderen Lösungen maybe gerade so die Anbindung/Integration in Ihr Navision oder Business Central…
Hardly any training. You'll find the training on this page. You usually don't need anything else. Users can simply use the familiar Navigate from Navision / Business Central to show the original file!
No extra server. The documents are excactly where they should be: In the file system of your existing Windows or Linux / NAS file server. Navision only contains the metadata, which means very little memory consumption in your Navision / Business Central database.
Independent. The archive solution NarVichiV is already available for the Classic Client (Navision 1.30, 2.00, 2.01 over 3.x, Dynamics up to the 2009R2 solution, and for the RTC Client from Navision Dynamics / Business Central 2013, over 2015 up to the RTC version of Navisin 2018. An AL version as an extension is planned, please contact me for more information! All solutions use the same data structure, migration is therefore possible without any problems and without document loss.
Open file structure. When changing systems, you don't have to worry about containers, cryptic file names or unknown connections. There is exactly one table for your archive in Navision with all the metadata, and the associated file in your file system. You can also research your documents entirely without Navision, you do not need to give your auditors or tax auditors a viewer or file manager!
Simple Permission. In Navision, you use regular roles and access permissions to control who can access and edit the metadata. In the file system, you use access rights to the archive folders to control who can see or edit the documents. You do not need to familiarize yourself with any new role management systems.
Sounds good? It is!
However, one remark must still be made: if you have a full-fledged DMS document management system with guaranteed revision security (please read the revision security section of NarVichiV), sophisticated versioning, approval processes and workflow management, including very differentiated access rights, there is no way around Docuware, ecoDMS, Amagno, EasyArchive, dVelop. Here I can support you with elegant interfaces and in indexing and COLD transfer After 30 years of experience with Navision, I know that many users don't need that much overkill! You just want to quickly find an original receipt (e.g. the purchase invoice or the signed delivery note) for the Navision receipt that you found via Navigate anyway. And this is exactly where NarVichiV steps in!
Manage documents created by Navision
Managing documents to be scanned
Delivery notes get a barcode (barcode) on each page (!), which only contains the document type (LS) + document number (document number).
Every other receipt get.. nothing. See further below.
Purchase invoices naturally don't have Navision-compatible barcodes. Therefore, every (!) computer needs a small sticker printer: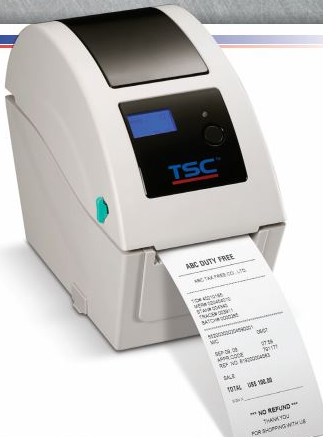 When booking a purchase invoice or credit note, this would immediately print out a sticker with a barcode and some receipt data. Stick it to the receipt and you're done.
All documents to be scanned (i.e. sales delivery notes signed, purchase invoices, others?) are now simply scanned with an Epson DS 870, for example. Its free software processes the documents in a way that Navision can automatically store the incoming scans on its server. Of course, any other scanner, multifunction device, whatever would also do that. The only thing that matters is that an image file is created at the end, with the document number as the file name! You are also completely free to choose the file format, although we recommend JPG because this can be displayed directly on any computer via the operating system. But PDF is just as good! All you then need is a PDF viewer (usually already installed via the Edge, Safari or Chrome browser), and that's it.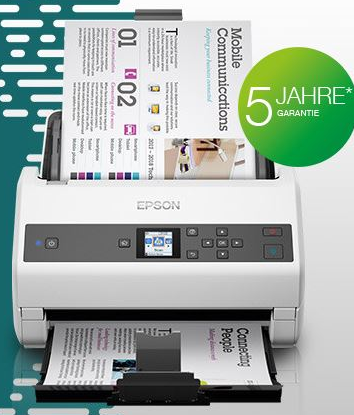 Retrieving the scanned (or stored PDF) receipt:

In Navision, each document transferred to the archive is written to its own archive table with the metadata (name, document number, posting date, scan date (for the cardboard box), date, posting person...) and the file name. Via Navigate (and a program extension in the Navigate function), Navision then displays this archive data record in addition to the existing data records (posted invoice, creditor or customer items, G/L items...). The document is then displayed as a PDF on the screen via "Display" and can be printed out there, for example. The access rights in the storage folder can also be used to control whether someone can only view a document (Read) or can also change it (Modify), e.g. by adding notes. If you are using a Linux system, the deletion rights could also be specified explicitly. If you are using Windows, this can be controlled via a synchronizing backup system: Deletion is generally not permitted on archive documents.

Why have one label printer per PC and not one per desk or office?

My experience shows: errors occur when several persons generate labels on a printer, or when one person generates several labels and only then puts them on the documents. So my recommendation is: Each label printer is so conveniently located that the clerk can immediately and effortlessly (!) stick each sticker on the correct document: then everything is fine.
Why use one barcode on every page of the delivery notes and not just on the first one?

Especially regarding delivery notes that are sent first, it can easily happen that pages get lost or sorted in the wrong order, etc.
If a single bar code is used on all the pages, the 3rd page from Mr. Johnson can easily be scanned as the 2nd page of Mr. Paul. It will never be found again...
Why a new scanner just for this task?

The secret is the free extra software that comes with the scanners called Document Capture ProSuch a software usually has to be paid. Not just once but for each scan/month or otherwise. Rule of thumb: The more pages, the more expensive it is. The Epson-Software contains all the necessary functions (Division of scan jobs by barcodes, recognition of barcodes) and is included in the price for the scanner. If you have scanning software with a similar function for your existing scanner, or your scanner (this is sometimes the case with large office printers / scanners -> Mr. Today) already has the necessary intelligence installed, there is no reason, to buy an extra scanner!
But: The DS-870 (which I recommend and also use) scans absolutely everything. Fuel receipts, postal receipts, handwritten A5 receipts from tear pad, carbon paper…

Keep receipt image permanently?

In this case, I would simply print each of these Navision documents as a PDF und dieses Dokument (diese Datei) ebenfalls in obige Ordner ablegen.
Can label printers also produce other stickers?

Yes of course! With the printer, Navision and Business Central can also print product stickers with batch numbers, or order picking stickers, so that every product to be picked can be provided with a customer barcode sticker (also very practical if the delivery truck is rumbling too much or the customer wants to return old products). Depending on the application, you will have to opt for thermal direct (cheapest printing form, but the stickers fade in sunlight, only for a short lifespan like archive and pick stickers) or thermal transfer (stickers last indefinitely, depending on the material, but are more expensive). Some printers can do both, but I still recommend choosing one. The handling (only one type of sticker, always the same insertion) is easier.
Audit-proof archiving
Handling of old & scanned documents
These are the main strategies:
Procedure for new & already archived documents
Once you've scanned and archived your documents, throw them - without any further sorting or separation! – face down in a cardboard box. Write the date of the first filling for "Remaining archiving! on the box. When it is full, write the completion date on this box as well. Put this box somewhere you can find it again when you need it. Your old binder archive should now provide enough space for this highly compressed filing. This type of archiving is often not used for all documents, but only for incoming invoices. As is often the case with such decisions, the background is the famous German fear of doing something wrong. Please also read the following paragraphs!
A much more radical method is to keep all scanned documents for only a few days or weeks and then simply destroy the whole cardboard box. Please read the following paragraphs on this as well.
Keeping the old files until they're disposed
What should you do with paper trays that are years or even decades old? Especially if you have previously stored them in folders, there is a great reluctance to touch and scan all these documents again. After a few days with an electronic archive, you start to really dislike folders.
One of the most pragmatic approaches is to simply leave these folders as they are and pack them somewhere far away in the warehouse starting when the electronic archive goes live. Of course, all folders, especially half-filled folders, require considerably more space than necessary, and of course all the advantages of electronic archiving do not exist for this historical filing system.
Transfer of the documents contained in the paper storage to the archive
We really need to stick our heads together to find out how we can proceed together. The basis for this assumption is that your Navision probably already knows most of these paper documents (e.g. purchase invoice and sales delivery notes, sales invoices).
With a bit of skill, we can get Navision to print the necessary stickers in the right order (e.g. sorted alphabetically by vendor & ascending date), so that the employees can easily find each document. Only the outliers remain, which can then be indexed quickly. As a result, you will have reduced your stack of documents to a minimum, and you can box-archive or shred these documents as suggested in the previous chapter.
Basics for decision-making and procedures
You have read the suggestion to simply store the documents that cost you so much time and space "bulk" several times, i.e. to store them unsorted in the box, or - unimaginably - to simply shred, compost or burn them (if your heating system has a heat output of more than 1,000 kW). Wasn't there something with refusal of deduction and other legal regulations? Well... yes! They exist.
And paper filing is the safest way to meet all the requirements of the legal texts. Therefore, the following explanation is to be seen as just that: A summary of lived and experienced management. This is not legal or tax advice! Please talk to your lawyers & tax consultant(s) for the best practice! I cannot, must not and do not want to make this decision for you. But I can let the experience do the talking here.
Let's start with the disadvantages... these are almost obvious with such a lean and inexpensive solution.
A) NarVichiV is not a DMS (= Document Management System)! Do you need a system to check-in and check-out with, do you need version management, a real workflow process, specific authorizations at document level ("Only invoices up to 1000 euros") and a real viewer independent of the file system and Explorer or Finder? Then you will quickly find yourself back with Easy Archiv, D3 Dvelop, Docuware, ELO and Co.
B) NarVichiV is not audit-proof! A tax officer could therefore refuse the input tax if the original document is in doubt and cannot be submitted. That's usually all there is! It's not even about recognition as a business expense!
There are companies that consciously take this risk in order to have a simple filing system (after scanning into the waste paper). Since 2014, I haven't heard anything about auditors insisting on the submission of an original receipt, even if there is a lack of audit security. As a rule, auditors are not interested in this anyway, they "only" check the proper accounting. But of course they also have a right of veto.
To be a 100% tax office compliant(and Othe principles of Tproper bookkeeping) I recommend the approach with the bulk (mixed collection) boxes. You will probably also dispose these after a few years and then switch to a few weeks.
Take a look at your existing paper archive. Estimate how many documents (not pages) are stored there. Please don't forget the many folders in the basement, or even in a rented garage or warehouse.
Now please ask yourself how often a document is retrieved from this repository... and why!!!!
You will notice that about 99.9%, maybe 99.99% of the documents that are physically filed are never touched/viewed again! My non-binding recommendations are based on this! In most cases, documents are retrieved from the archive for 2 reasons:
There is a complaint from a customer, e.g. something in the delivery was missing. The delivery note with the customer's signature is required. This will then be faxed to the customer, in keeping with analog Germany of the last millennium. Or, ultra modern, scanned and emailed to the customer. In this case, it doesn't matter whether you find this document in your Navision at the push of a button and email or fax it from there, or whether you spend a long time looking for an "original document" in the files and then scan or fax it.
There is a request from an auditor or tax auditor for a specific transaction for which he (or she) would like to see the original receipt. This is the most important reason for filing purchase invoices. But the times have changed enormously! Purchase invoices are now sent to the company as an email with a PDF or even completely electronically as an EDIfact document. Perhaps these are no longer viewed by people at all, but completely processed by the EDP and also automatically transferred to the financial accounting.
The work of tax auditors and auditors has also changed. Nowadays they usually demand their accounting data as a GdPDU-File, which they then check for abnormalities by using - sometimes very clever! - tests in the Idea software. And if it turns out that a certain document should be checked, it will be requested from you conveniently by e-mail from your computer. Here, too, it is completely irrelevant in such a case whether you get an original receipt out of the file storage, scan it and email or fax it. Or whether you can have this document displayed by Navision at the push of a button and then email it.
In the very worst case, you could also ask the creator of the original document for a reprint. Just think about what your paper archive costs you. Please keep this in mind
Space. You could use the space for smaller offices or more workspace (or even storage space) in your office.
Shelves. Yes, these also cost money, especially in the office you might want to modernize the furnishings. And the shelves for your file folder archive are already a cost factor.
Folders. These aren't free either.
Time. Both when filing and when searching. Imagine the very document you need right now hasn't been filed yet or has been filed incorrectly. I don't think we need to talk about the filing itself: nobody wants to do it, nobody has time, it's annoying.
Look. Ok, not a real cost factor, but are all your folders nice to look at in the office?
Disposal. After 10 years you want to get rid of the files, also because you are otherwise obliged to present significantly older documents, if they are still available in the company, in the event of queries. A good reason, by the way to streamline the Navision or Business Central database again.
If you think about it, with an electronic archive we are quickly talking about an ROI (return on investment) of one, maybe two years. Depending on the costs for your archive solution! With the NarvVichiV maybe only about months.
What about Easy Archiv, D3 Dvelop, Docuware, ELO?
All the archiving systems, with sophisticated administration (that's why DMS = Document Management System), with workflow, various access rights levels, version management and so on.. But... do you need all that? If so, I can help you with that too!
Is the "document receipt" from NAVISION or BUSINESS CENTRAL sufficient since the start of Navision or Business Central 2016?
In Navision and Business Central you have been able to use "Attach documents" since version 2016. With a small adjustment from me even by drag & drop. But: This system is clearly not designed as a archiving system. Biggest disadvantage (but also an advantage depending on the company): The receipts are stored directly in the SQL database and require considerable storage space there. All of this can lead to problems sooner or later. I recommend notto use the incoming documents from Navision / Business Central as an archive substitute - it will still work, depending on the company/requirements/structure! But in the end: This is also possible, and if the flow of documents is low, the receipt of documents or other free archiving and filing options are definitely an alternative. Then you wouldn't even need my help.