Return to the days when your customer was still considered king - and give your customer exactly that feeling back. Make ordering as easy for your customer as it was 20 years ago: With the order set. He only needs to enter the quantity, you do the rest for your customer... Even better: Navision and Der Ordersatz for your customer. More convenience on the customer side, and a huge labor saving in your administration. And you no longer need a fax machine either!
Click here and see the app in use
With "Ordersatz" has been the name given to an incredibly simple and practical tool in food retailing for decades: a simple paper list. Sorted by logical item groups. Filled with only your relevant articles from your supplier's total assortment. With such a list, you can check and refill your stock in seconds.

| | |
| --- | --- |
| In the 20th century, order sets were generally still made of paper. For the customer, this was unbeatably fast: photocopy, enter quantities, fax: Done. | Later, more graphical elements were added, such as barcodes for faster order entry at the supplier or images for better recognition at the customer. |
| | |
With the order set app, your field staff and your customers have a perfect tool to order directly from their pocket in seconds. No login, no scrolling, no pen, no desktop PC, no mouse. But with preview images, purchasing statistics, graduated price suggestions for simple batch size-optimized orders.
Optimal display on tablets and on phones, Apple and Android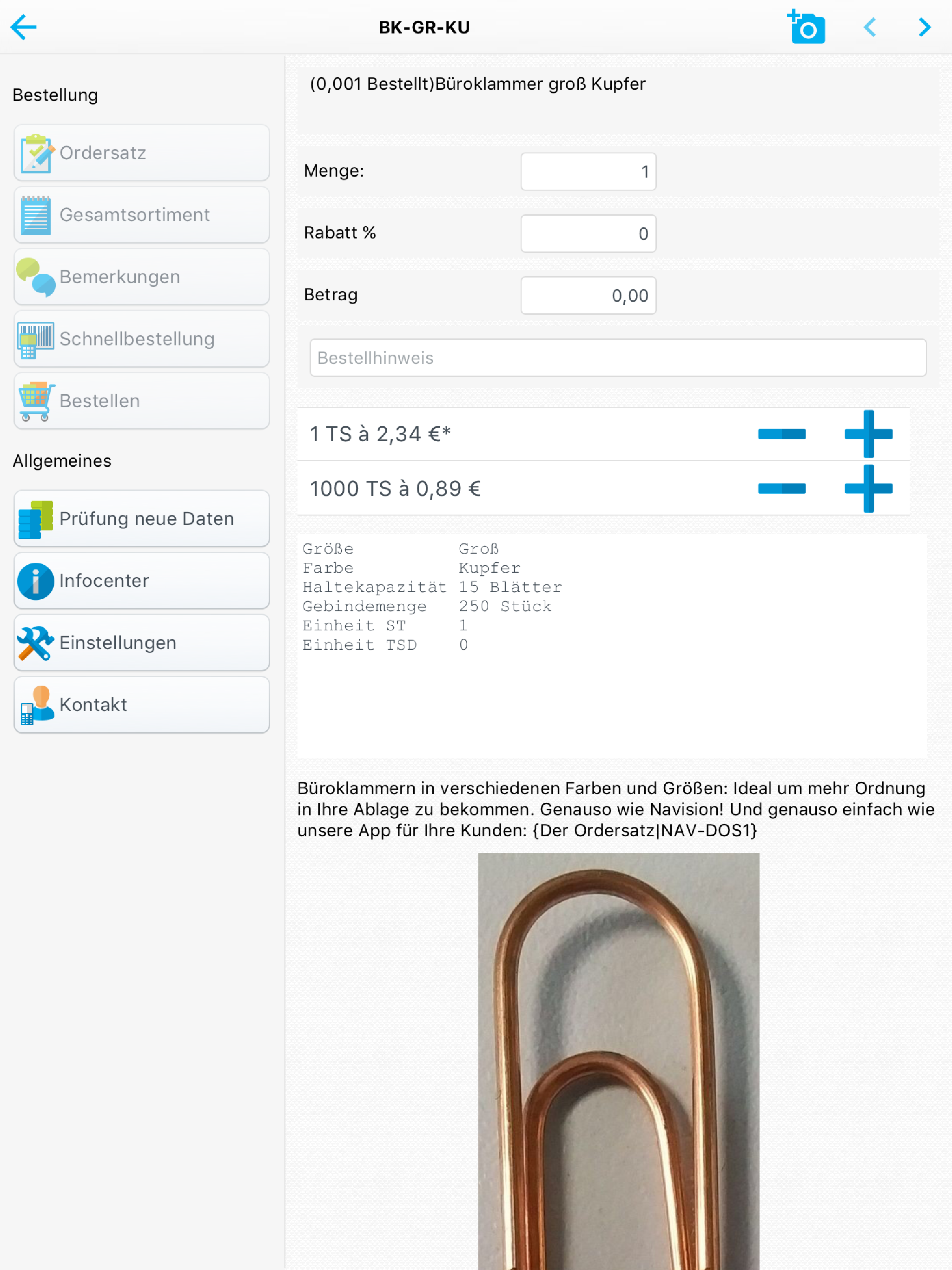 Let your graduated prices do the price negotiating instead of laboriously haggling over percentage points. That way, both win: you and your customer. More favorable prices for whole container sizes or complete units save you the unloved break-off quantities in the warehouse.
And your customer saves time and money through fewer goods receptions.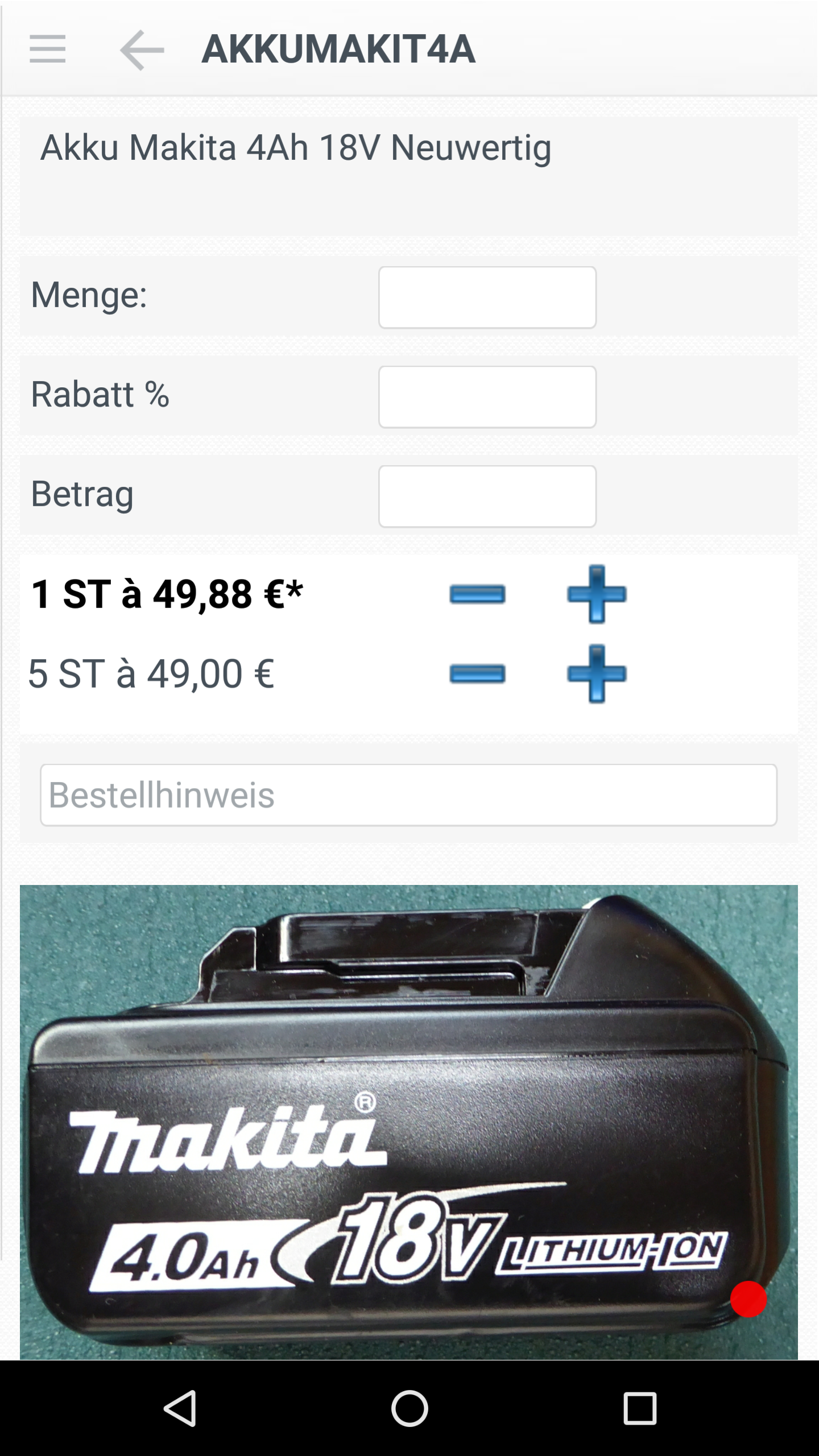 Before ordering, you or your customer look at a clear summary. Select delivery date and terms, let your customer sign the order on the screen.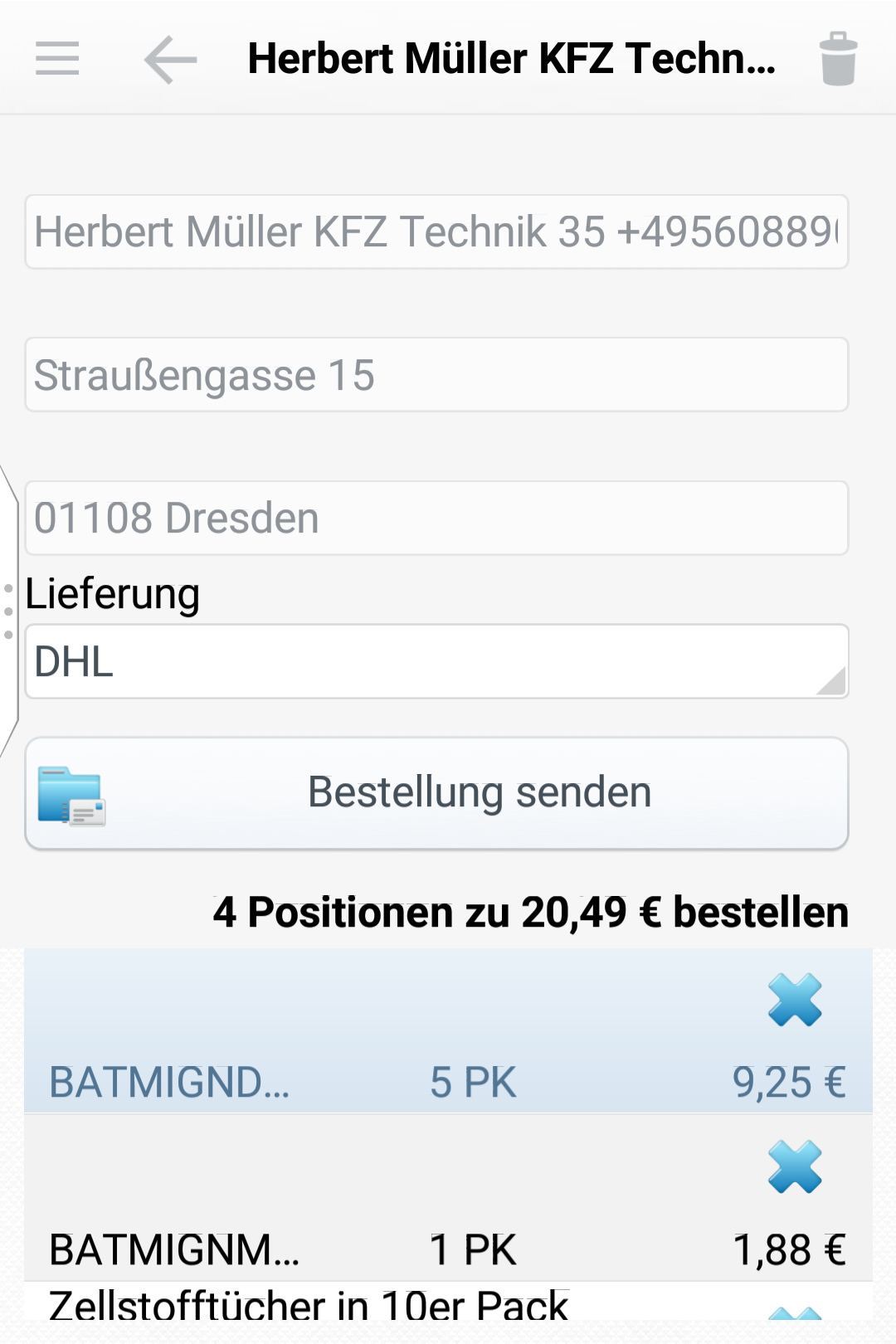 Provide your sales force with technical data and detailed item descriptions right away. Of course, your end customer can also order with this app. He has the same information directly at his fingertips if he wishes. This saves unnecessary and expensive telephone queries.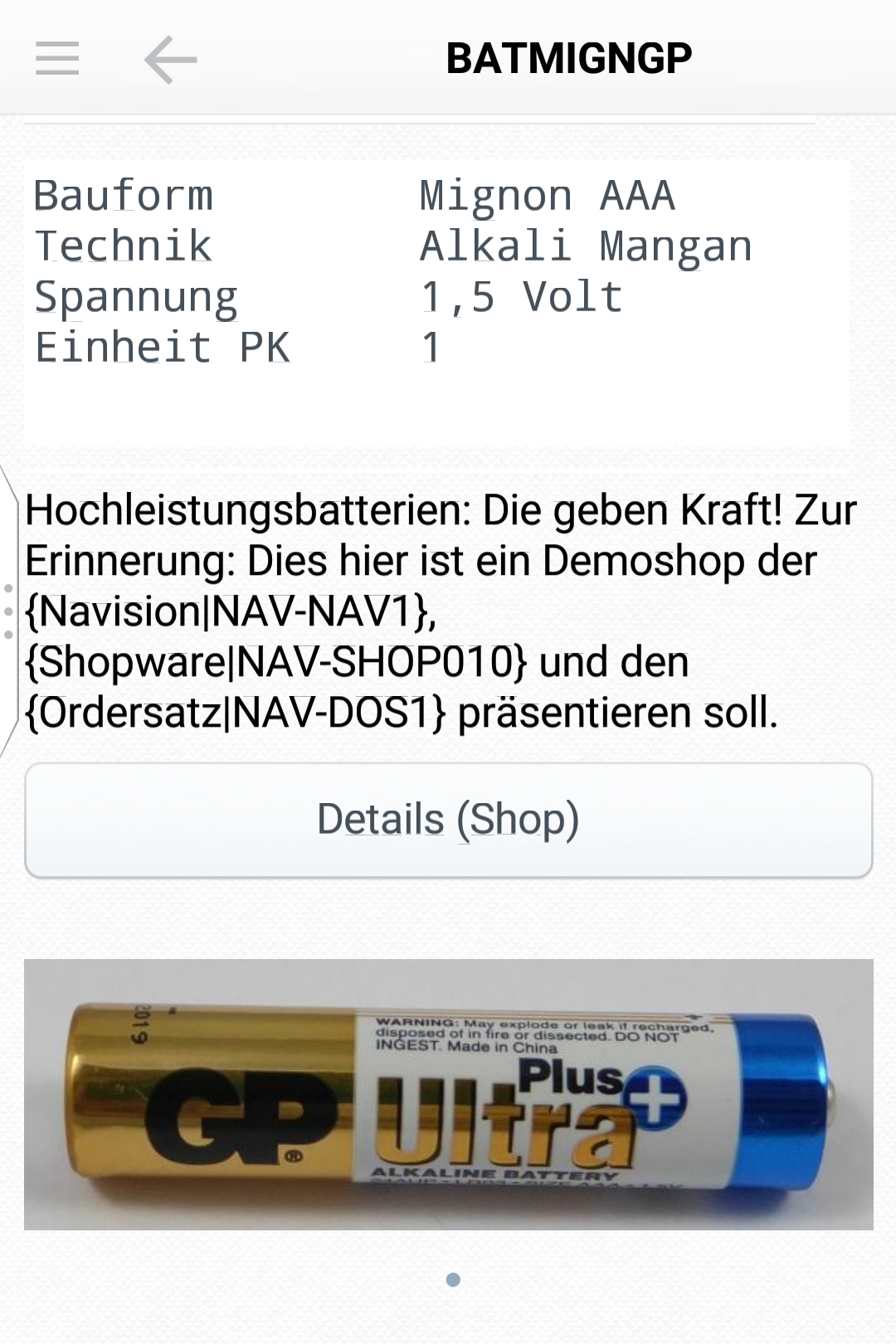 Use the integrated barcode recognition for fast Kanban-like stock replenishment. The article number is sufficient as a bar code, the app know how much your customer wants to order ! And if the customer wants a different quantity? Then he can correct it immediately in the smartphone or tablet, and immediately continue ordering.
Do you have a retail business and want to simply expand your catchment area or sales territory?
Webshop? -> Good to find clients.
App? Good to keep clients